The Oracle Gold Partner level allows GetResource Inc to develop specialized solutions using the various Oracle Fusion technology products, including Fusion Middleware, Cloud and Fusion applications. Oracle partner network (OPN) have recognized GetResource Inc. as global delivery partner for bootcamp's provided by OPN.
GetResource's integration team has significant expertise in Oracle Fusion ,and it partners with clients on breakthrough integration initiatives leveraging these products.
MFA enables stronger authentication
With MFA, it's no longer about granting access based on traditional usernames and passwords; it's about granting access based on multiple weighted factors, reducing the risks of compromised passwords.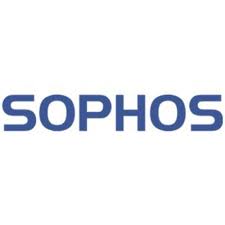 IT security products have become as complex as the networks they're trying to secure. Sophos' know that the solution to complexity is not more complexity. They tackle security challenges with clarity and confidence, knowing that simple security is better security.
Cyberoam, a division of Sophos, secures organizations at the network gateway as well as on endpoints with its wide range of product offerings. Cyberoam UTM appliances integrate multiple security features like Firewall, VPN, Intrusion Prevention System, Anti-Virus & Anti-Spyware, Anti-Spam, Web Filtering, Layer 7 Visibility & Control, Bandwidth Management, Multiple Link Management, and more on a single platform. Extensible Security Architecture along with multicore processors enable it to offer future-ready security and faster throughput.
Docker provides a completely open platform for developing distributed applications. Customers turn to Docker to build, run, and deploy, portable cloud ready applications.
SmatBot is a conversational bot building platform to create customizable chatbots for Lead generation, Live chat support, Interactive Landing Pages, Surveys, Enquiries, Appointments, Feedback and Suggestions for your business.
Follow Us